Services are online untill we are all able to meet together. ZOOM detalis on request.
Please check out website or Facebook to see if we are able to meet under the green traffic light.
Sunday 19th December
10am Christmas Praise
Friday 25th December
9.30am Christmas Day Family Service
Sunday 26th December
10.00am Christmas Reflections
Welcome to Browns Bay Presbyterian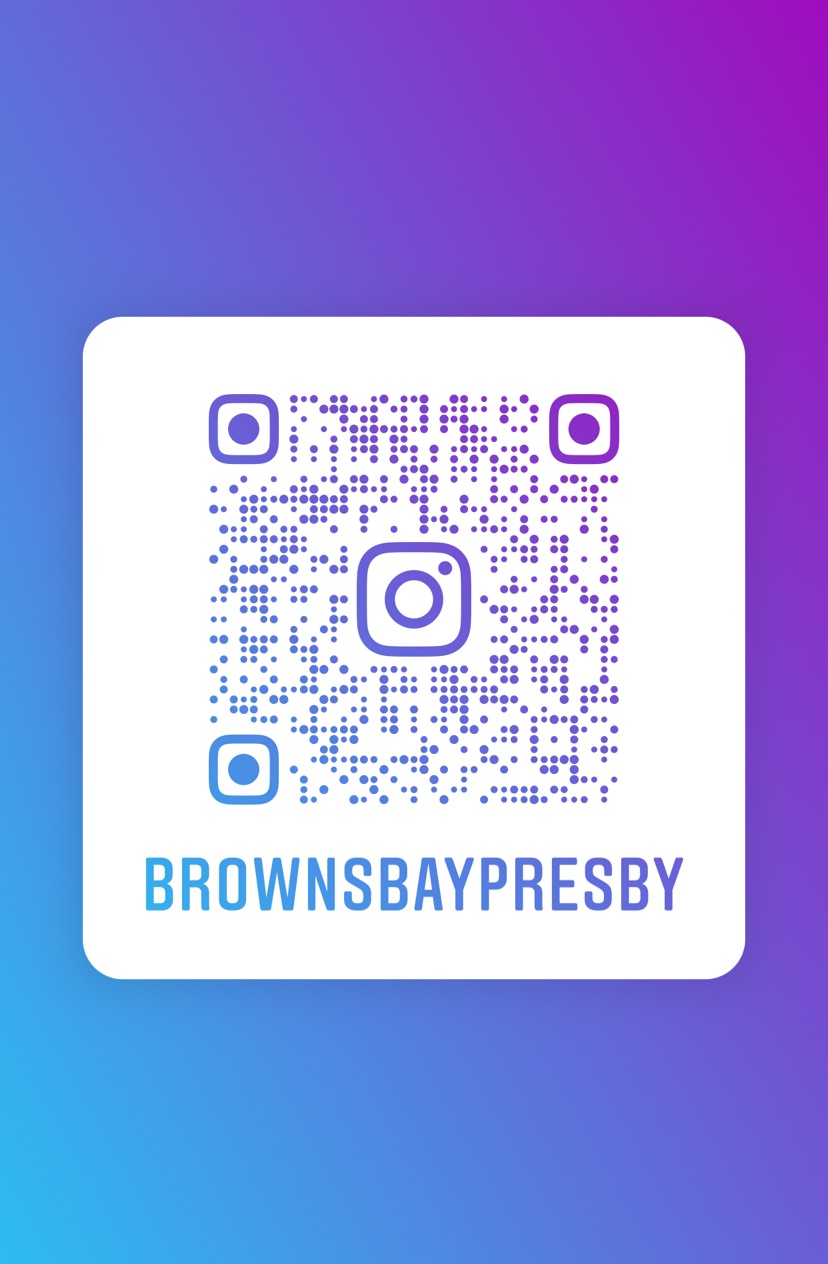 PASTORAL SUPPORT
For counselling and support or other church enquiries contact Robin Palmer.
We understand that this is a stressful time, and encourage you to keep connected with friends and family on line or on the phone. Prayer requests can be sent to office for the church prayer groups to pray for you.
We will continue to pray that all in our community will cope with this new way of life, and be able to find new ways of being a faith community. We can do this!

Every blessing,

Robin
(Pastor)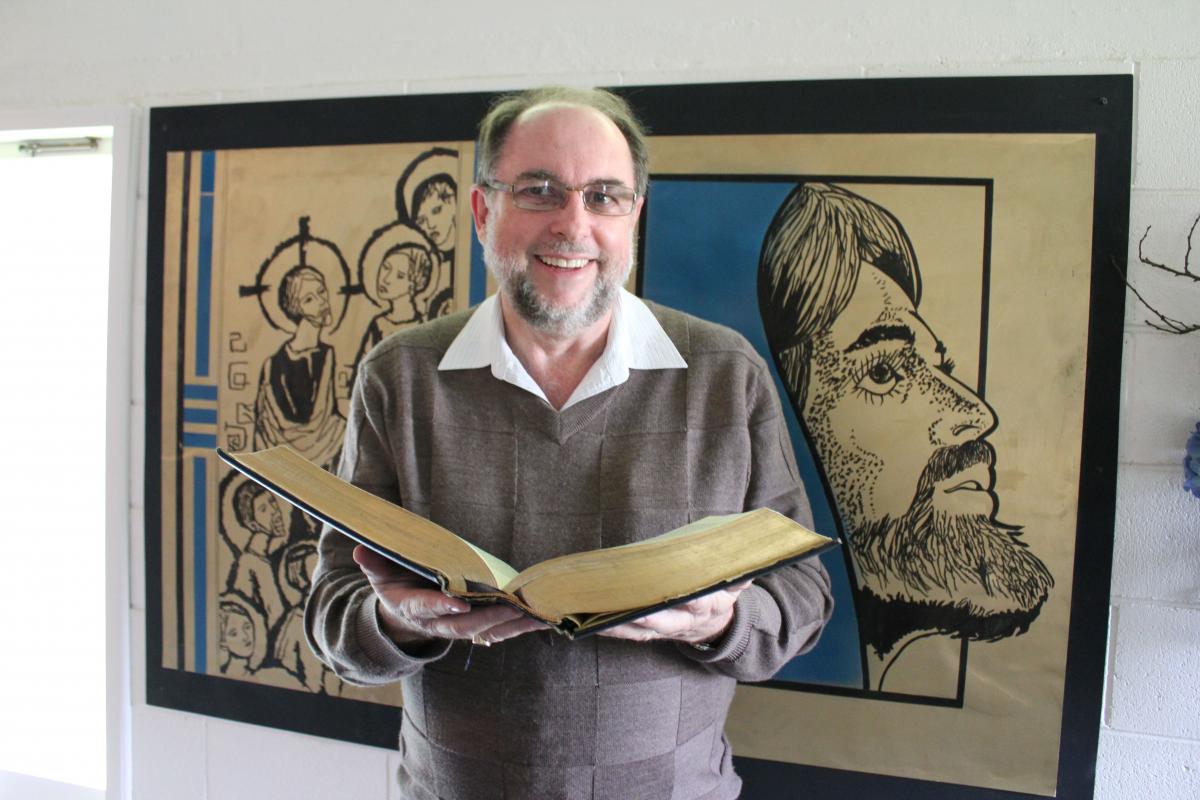 We're glad you're here! We hope you will find all you need to know about Browns Bay Presbyterian.
With Gods help we can get through this.
We are a community church comprised of people of all ages and various cultures. Our desire is to help people find and follow Jesus. This means we are discovering what it means to love God, love one another and love the community around about us.
As you can see we are still active doing what we can for the community. You'll find more information about us from the links on the menu on the left.
From the Pastor's pen:
05 December 2021
Welcome to BBP Family Church's weekly newsletter.
Prayer isavailable daily through the prayer chain and email list. Our Sunday morning online services are held here using Zoom and YouTube.
This is the Link for
ZOOM https://us02web.zoom.us...
YouTube as a Live stream on the day on this link:
http://www.bbp.org.nz/news_live.htm

Recorded Services and Resources are here on our website.
On the menu on the left side of the screen you can click on
Readings & Vids to find each week's readings in English or Korean/English parallel. Previous services and readings are also found there. There are pages with each week's newsletter, rosters and various other resources On the Browns Bay Presbyterian website. See https://bbpsermons.wordpress.com/ for written sermon texts.

Christmas planning and when we meet together in Anzac Road
Our Session met this week to consider our options in December. Session represent the range of views of whether we should check vaccination passports or not. We agreed it is a highly divisive position and some of our people would be excluded. We chose to emphasise unity and people coming without fear or barriers We don't believe as a church we should exclude people for any reason. Rather we would like all who desire to worship together to be able to come.
We have therefore agreed to stay on Zoom until we are able to meet under the green traffic light system. Here are the benefits:
This will enable us to meet together without checking vaccine passports.
At this level there should be limited community transmission;
The maximum of 100 allowed will work for us.
Feel free to talk to any of us if you have any concerns or questions. Our plan will be reviewed regularly as things can change quite suddenly these days. In the meantime we would like to encourage those not yet on Zoom to join us soon. If you need help, let us know. Even a landline phone will get you on.

Advent week 2 - From Anxiety to Peace.
Well December is finally here. It's been a challenging year. If you have felt extreme stress and anxiety, it's hardly surprising. One of the best things that I have been part of in this lockdown is the Sanctuary Mental Health Course. At the start of each week's session we have looked at a few verses from Psalm 42. The Bible is a great help in many ways but especially because the writers are honest when they are having a bad time. And they talk to them- selves. (My mum used to say that was okay as long as you didn't answer yourself!) In verses 5 and 11 the Psalmist writes:
Why are you downcast, O my soul? Why so disturbed within me?
The Psalm is packed with all kinds of painful images, but also interspersed with hope and faith. Look at verse 8:
By day the LORD directs his love, at night his song is with me - a prayer to the God of my life.
And twice when he asks that question of himself he immediately responds:
Put your hope in God, for I will yet praise him, my Saviour and my God.
More than anything he missed worship - the writer was one of the sons of Korah responsible for music in the temple. I've had a challenging time just recently. That often means 3.00am sessions while others are sleeping. Verse 8 again helps:
at night his song is with me.
Music therapy is a wonderful tool for many people today. Music works in us at a deeper level, even when our memories fade. Lady Gaga's response at her joint concert with the 95 year old Tony Bennett this week when he knew who she was and called her by her name is significant. He remembered her name at the concert, and he sang all those songs without missing a beat. Music is not forgotten even when everything else is in Altzheimer's. It gets hardwired in our brains. - that was his neurologist's comment anyway. In our darkest nights or on our hottest summer days we can still sing praise to God. In Philippians 4:6 -7 Paul reminds us that in anxiety we are to present our needs with thanksgiving to God, and we will experience God's peace guarding our hearts and minds in Christ Jesus,
Peace be with you again today.
May you sing God's song by day and night.
Robin
MODERATOR'S 2021 ADVENT MESSAGE
Advent in a time of Covid
As I prepare this message, the Scripture that resonates with me is Isaiah 9:2,
'The people walking in darkness have seen a great light; on those living in the land of the shadow of death, a light has dawned.'
We approach this Christmas season under the long and dark shadow of COVID and an intense focus on the growing threat of climate change. And, Pope Francis, reminds us that these dark clouds, these shadows of death, are but the tip of the iceberg. The following quote is from his book "Let Us Dream: The Path to a Better Future" - surely a great title for an Advent series this year:
"The Covid crisis may seem special because it affects most of humankind. But it is only special in how visible it is. There are a thousand other crises that are just as dire but are just far enough from some of us that we can act as if they don't exist. Think, for example, of the wars scattered across different parts of the world; of the production and trade in weapons; of the hundreds of thousands of refugees fleeing poverty, hunger, and lack of opportunity; of climate change. These tragedies may seem distant from us, as part of the daily news that, sadly, fails to move us to change our agendas and priorities. But like the Covid crisis, they affect the whole of humanity."
In terms of the Isaiah passage, what is it that lights the pathway to a better future? We Christians believe that light comes to us in the Christ child. And we light the four-fold wreath of love, peace, joy and hope to remind us of this.
This year the lighting of these candles is particularly loaded with meaning and relevance for us.
As we light the love candle, we ask ourselves hard questions about what does Jesus-like love mean at this time? What does it mean to die to self and follow Christ in this situation? Do we care for our neighbours with agape-like self-giving and sacrificial love?
As we light the peace candle, we ask ourselves searching questions about how we maintain unity and a welcoming posture to all when there are deep divisions in society and our churches between the vast majority of vaccinated and the small minority of unvaccinated. May we avoid the labelling, demonising and summary dismissal of those we disagree with and instead find creative ways to live together in peace. In this, I am reminded of a passage similar to the one in Isaiah where Zechariah talks of his son John the Baptist in terms of:
'Shining light on those living in darkness and in the shadow of death, to guide our feet into the path of peace.' (Luke 1: 79)
As we light the joy candle, we ask ourselves where is the joy in times of such weeping and anxiety? This is a difficult one indeed! There are superficial answers, for example, the joy some have found in the slowing down and appreciating of beauty and relationship-building that has come from the lockdowns. But there is also the deeper resilient joy in the Lord, regardless of circumstance, that is so profoundly modelled for us in the writings of Paul. And perhaps lighting the hope candle is the most powerful and significant of all. We light it with the conviction that not only is there a God, but the birth of Jesus speaks of a God who cares to the point of sacrificial engagement with our broken human condition. As we recall the powerful biblical theme of remembering, we remember that again and again, when all seems darkness and loss, God did not abandon us, and we can confidently say with John …
'In Jesus was life, and that life was the light of all mankind. The light shines in the darkness, and the darkness has not overcome it.' (John 1: 4-5)
Hamish Galloway
Moderator
Presbyterian Church of Aotearoa NZ
GREAT NEWS:- Messy Church
Messy Church has arrived! Come and Join us for Church with a Difference. First Friday of the Month! for information click here.
Facebook.
To get more information about our life and share in weekly readings and prayers, find us on Facebook by clicking on the link on the Left:

recoded November 2019