Welcome to Browns Bay Presbyterian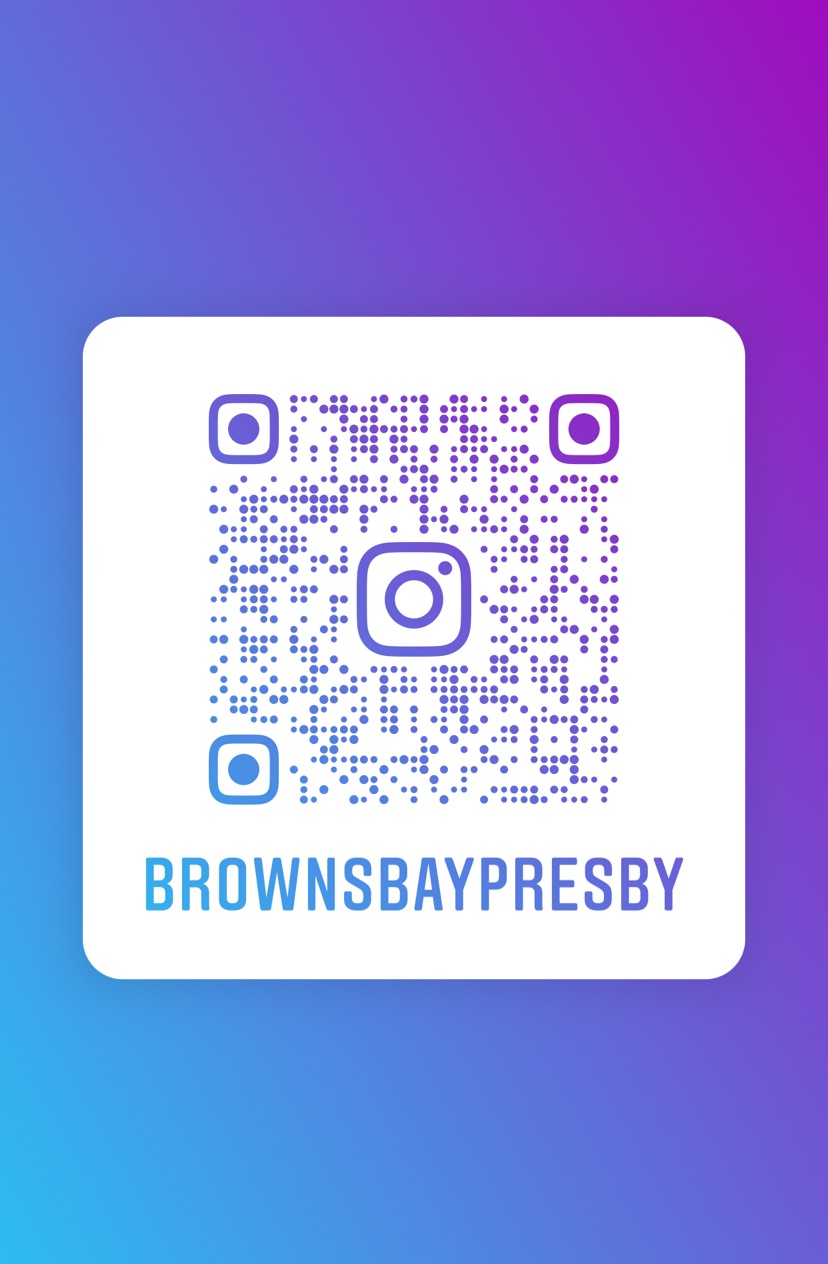 PASTORAL SUPPORT
For counselling and support or other church enquiries contact Robin Palmer.
We understand that this is a stressful time, and encourage you to keep connected with friends and family on line or on the phone. Prayer requests can be sent to office for the church prayer groups to pray for you.
We will continue to pray that all in our community will cope with this new way of life, and be able to find new ways of being a faith community. We can do this!

Every blessing,

Robin
(Pastor)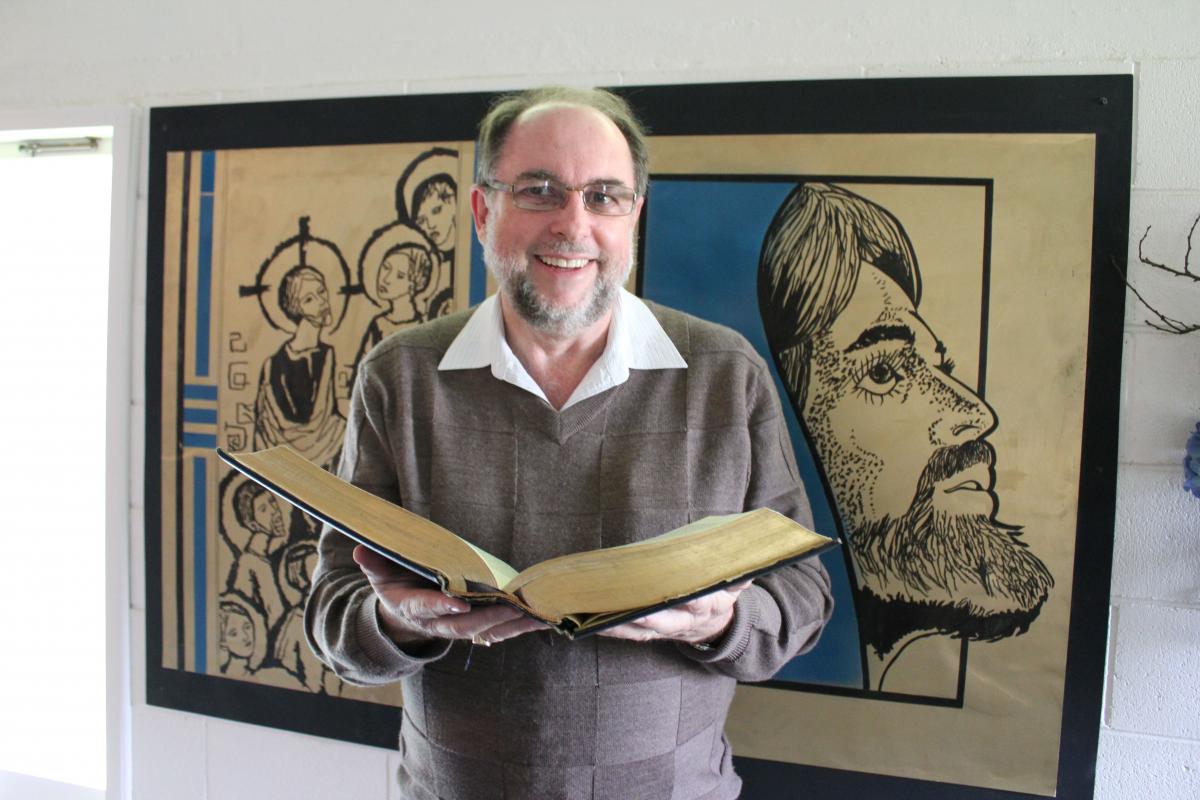 We're glad you're here! We hope you will find all you need to know about Browns Bay Presbyterian.
With Gods help we can get through this.
We are a community church comprised of people of all ages and various cultures. Our desire is to help people find and follow Jesus. This means we are discovering what it means to love God, love one another and love the community around about us.
You'll find more information about us from the links on the menu on the left.
From the Pastor's pen:
26 June 2022
Welcome to BBP Family Church's weekly newsletter.
Prayer isavailable daily through the prayer chain and email list.
Our Sunday morning online services are held here using Zoom and YouTube.
This is the Zoom link:
ZOOM https://us02web.zoom.us...

This is the local YouTube link on the day:
http://www.bbp.org.nz/news_live.htm

If you click on Readings and Vids for each week's readings are in English or Korean/English parallel when you click on the Reference, Footnotes link.
SERVICE TIMES AND COVID
We start at 9,30am and the ACK at 11.30am. Under ORANGE please keep good hygiene practices, ventilation, and wear masks. There will be some overlap between the two congregations as BBP will be at tea in the hall while the ACK prepare for worship. Please be careful when driving in and out of our grounds. A reminder that you can park at Northshore Dental.
MATARIKI REFLECTION (by Dave Mann)
It's a common experience to gaze up at the stars and to feel a sense of 'awe' and 'wonder'. With the arrival of Matariki as a national holiday here in Aotearoa New Zealand, let's ex- plore some of what this brings to us.

There's a Bible passage that reflects on this: "When I consider your heavens, the work of your fingers, the moon and the stars, which you have set in place, what is mankind that you are mindful of them, human beings that you care for them?... O Lord, our God, how majestic is your name in all the earth!" Psalm 8:3-4 & 9.

As a family of stars, we may consider what it means to be 'community' together, with two thoughts coming from Te reo Māori: "Matariki ahunga nui" (Matariki brings us together) and "Matariki whiria te tangata" (Matariki weaves the people together). Matariki also invites us to reflect on the past year, to celebrate the pre- sent, to plan for the year ahead, and to enjoy a mid-winter New Year celebration. All-the-while carrying a sense of hope.

The new holiday will probably make people more aware of things Māori, enable them to remember those they have lost in the past year, celebrate the present with loved ones, and look forward to the promise of a new year.

(Adapted with permission - our thanks to Dave Mann at alltogether.com.)
https://alltogether.co.nz/matariki/
Blessings Robin

Recorded Services and Resources are here on our website.
On the menu on the left side of the screen you can click on
Readings & Vids to find each week's readings in English or Korean/English parallel. Previous services and readings are also found there. There are pages with each week's newsletter, rosters and various other resources On the Browns Bay Presbyterian website. See https://bbpsermons.wordpress.com/ for written sermon texts.
Moderator's Pentecost Message
James K Baxter wrote:
'Lord, Holy Spirit,
You blow like the wind in a thousand paddocks,
Inside and outside the fences,
You blow where you wish to blow.'1

How is the Spirt blowing in our Presbyterian paddocks at this time? Or, as Jenny Flett said at the recent Special Assembly in speaking to the report of The Theology of Property and Money workgroup, "At this time in our history, what is the Spirit saying to the Church?".
This is a question that exercises me greatly as I move around our Church in my role as Moderator. I see signs of decline. Signals of church communities coming to the end of their life and offering land and buildings for sale. Young people who are searching for meaning and seeking spiritual experiences, yet not seeing our churches as viable places for that searching and seeking. Property and wealth amassed in outdated and underutilised resources. Yet, I also see wonderful signs of hope. New church buildings completed at Rotorua and West Melton, populated with enthusiastic people and ministries. Capable lay ministry teams leading churches, like Waimate, navigating the faithful through COVID lockdowns and back into being together again in encouraging numbers. East Taieri Church, full of conference goers inspired by the grounded ministry lessons of Andrew and Christine Harrex from Lawrence. And a special character review at Scots College in Wellington which affirmed and celebrated the central place of Presbyterian faith at the centre of the ethos of this bustling, future-facing and vibrant school community. There is here a collision of despair and possibility. Is the Spirit calling us to be wise in the way we deal with our despair and pivot into our possibility? There are common strategic threads in many of the reports of the recent Assembly that more than hint at the Spirit speaking to us. Just as the Spirit lit up the life of the early church at Pentecost, may we find ways of winding those threads into a garment of hope for the future. In another stanza from his poem, James K Baxter put it this way:
'Lord, Holy Spirit,
You are the kind fire who does not cease to burn,
Consuming us with flames of love and peace,
Driving us out like sparks to set the world on fire.' 1

Blessings

Hamish
Right Reverend Hamish Galloway
Moderator
Presbyterian Church of Aotearoa NZ
1. James K. Baxter, 'Song to the Holy Spirit', in Collected Poems (ed. John Edward Weir; Oxford: Oxford University Press, 1979), 572.
'And the Word became flesh and dwelt among us, and we have seen his glory,
glory as of the only Son from the Father, full of grace and truth' (1:14)

GREAT NEWS:- Messy Church
Messy Church has arrived! Come and Join us for Church with a Difference. First Friday of the Month! for information click here.
Facebook.
To get more information about our life and share in weekly readings and prayers, find us on Facebook by clicking on the link on the Left:

recoded November 2019