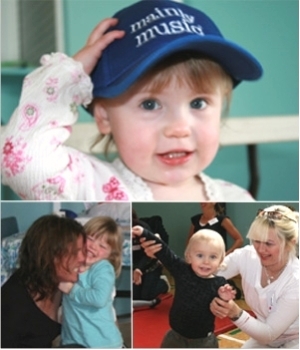 Mainly Music
05/02/2021

Sadly I have to inform you that due to factors beyond our control we will no longer be having mainly music at BBP. Many thanks for your support over the years. I will post the details of other options at Mairangi Bay and Forrest Hill Presbyterian who do have mainly music. Mairangi Bay is on a Friday and Forrest Hill on a Tuesday. I am not sure when they start as some schools really only get going fully next week after the Waitangi Day weekend. With every best wish for you and your families for 2021.
Sincerely,

Robin
Mainly music has some on line resources to use while you are at home here:
https://www.facebook.com/mainlymusicgroups
Our Facebook page for local updates is:
https://www.facebook.com/BBPFamilyChurch/
please JOIN OUR PAGE!
Parents and caregivers bring their children for a 30 minute session of music, rhyme, movement, listening and more. Adult participation encourages the children to enter into the actions and singing.
After the music adults and children are given morning tea followed with a time of free play for the children. This allows time for children to enjoy each others company, and to develop social skills. It also allows those adults who don't have a wide circle of friends to be introduced to others who have preschoolers.
The cost is $5 per family. Come and learn songs that you and your pre-schoolers can enjoy together.
Phone The Church Office on 478 2441 for more information. Office hours Tuesday to Friday 8.30am to 12.30pm. Or send your query via our contact page
Mainly music runs during the school terms.
recoded November 2019