This week @ BBP &BBP Online! and Or the Transition out of Lockdown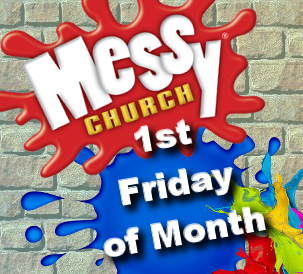 BBP CHURCH GENERAL NOTICE
Level 1 CHURCH ACTIVITIES AND SERVICES.

Church services have resumed; This is level 1.
We are also doing a live feed the service from Anzac road via zoom using the same log in details/password as before.
This means if you are not well enough you can participate from home.
The church office is Open
10am - 1:00pm Wednesday to Friday
staff are also working from home.
Services and Meetings. Other Services and meetings notifications will be sent out as and when we know what is happening for online or in person.

We will continue to pray that all in our community will cope with this new way of life, and be able to find new ways of being a faith community. We can do this!

Every blessing,

Robin
(Pastor)

Things change daily and we will keep you informed. Please phone the office or come back here to see the website www.bbp.org.nz


Tuesday 11 August
7.00-8.30pm Tuesday group at BBP online via Zoom. Contact Robert Cooze.

7.30pm Dave & Jeanna Sheppard's home group at the home of Dave & Jeanna Sheppard, 21 Ellangowan Rd, Waiake.
Wednesday 12 August
8.30am Morning prayer on-line via Zoom.

7.30pm Home Group at Val and Miles English's home 8A Ponui Place, Mairangi Bay
Thursday 13 August
7.30pm Session meeting at BBP in Anzac Road.
Sunday 16 August
10.00am Morning Worship. At Anzac Road and on-line via Zoom.

7.00pm Evening Prayer (at 45 Anzac Road and on-line via Zoom.)
Morning reflection - are you a Christian? Following Jesus and what that means today. 01/08/2020
Sunday at BBP 2 August 2020 - because they count we connect with them through the week. God with us.
For More videos from our Pastor Robin click on this link This will take you to his youtube videos.


Readings for Sunday 2nd August
Matthew 14:22-33 New International Version
Jesus walks on the water

22 Immediately Jesus made the disciples get into the boat and go on ahead of him to the other side, while he dismissed the crowd.
23 After he had dismissed them, he went up on a mountainside by himself to pray. Later that night, he was there alone,
24 and the boat was already a considerable distance from land, buffeted by the waves because the wind was against it.

25 Shortly before dawn Jesus went out to them, walking on the lake.
26 When the disciples saw him walking on the lake, they were terrified. 'It's a ghost,' they said, and cried out in fear.

27 But Jesus immediately said to them: 'Take courage! It is I. Don't be afraid.'

28 'Lord, if it's you,' Peter replied, 'tell me to come to you on the water.'

29 'Come,' he said.

Then Peter got down out of the boat, walked on the water and came towards Jesus.
30 But when he saw the wind, he was afraid and, beginning to sink, cried out, 'Lord, save me!'

31 Immediately Jesus reached out his hand and caught him. 'You of little faith,' he said, 'why did you doubt?'

32 And when they climbed into the boat, the wind died down. 33 Then those who were in the boat worshipped him, saying, 'Truly you are the Son of God.'
Romans 10:5-15 New International Version
5 Moses writes this about the righteousness that is by the law: 'The person who does these things will live by them.'
6 But the righteousness that is by faith says: 'Do not say in your heart, "Who will ascend into heaven?"' (that is, to bring Christ down)
7 'or "Who will descend into the deep?"' (that is, to bring Christ up from the dead).
8 But what does it say? 'The word is near you; it is in your mouth and in your heart,' that is, the message concerning faith that we proclaim:
9 if you declare with your mouth, 'Jesus is Lord,' and believe in your heart that God raised him from the dead, you will be saved.
10 For it is with your heart that you believe and are justified, and it is with your mouth that you profess your faith and are saved.
11 As Scripture says, 'Anyone who believes in him will never be put to shame.'
12 For there is no difference between Jew and Gentile – the same Lord is Lord of all and richly blesses all who call on him,
13 for, 'Everyone who calls on the name of the Lord will be saved.'

14 How, then, can they call on the one they have not believed in? And how can they believe in the one of whom they have not heard? And how can they hear without someone preaching to them?
15 And how can anyone preach unless they are sent? As it is written: 'How beautiful are the feet of those who bring good news!'
Readings
02 August
Jeremiah 29:10-14 page 1221
Matthew 14:6-21 page 1520


09 August
Romans 10:5-15 page 1760
Matthew 14:22-33 page 1520


12 July
Matthew 13:3-10 page 1516
Matthew 13:18-23 page 1517


19 July
Galatians 5:19-25 page 1815
Matthew 13:24-33 page 1518


26 July
Romans 8:26-39 page 1757
Matthew 13:44-52 page 1519


21 June
Matthew 9:35-10:1 page 1510
Matthew 10:24-39 page 1510


28 June
Acts 11:19-24 page 1711
Acts 13:1-3 page 1714


05 July
Romans 11:8-17 page 1747
Acts 14:24-15:4 page 1717


Coming Up
Wednesday 19 August 10.30am Rosedale Village Service.
Regular Notices
Christ Kid's and Christ Tot's (Sunday Children's Programme): runs during the 10.00am service.
Pastoral Care: Please contact the church office with any pastoral concerns.
Mainly Music Meet in the Family Centre at 10.00am.
Prayer Needs:­
bbpprayer-subscribe@yahoogroups.com
Our Mission: building loving communities that help people find and follow Jesus