This week @ BBP &BBP Online! and Or the Transition out of Lockdown
BBP CHURCH GENERAL NOTICE
12/08/2020
Level 3 CHURCH ACTIVITIES AND SERVICES.

Church will follow all the requirements of level 3.
We are also doing a live feed the service from Anzac road via zoom using the same log in details/password as before.
This means if you are not well enough you can participate from home.
The church office is open
10am - 1:00pm Wednesday to Friday
staff are also working from home.
Services and Meetings. Other Services and meetings notifications will be sent out as and when we know what is happening for online or in person.

We will continue to pray that all in our community will cope with this new way of life, and be able to find new ways of being a faith community. We can do this!

Every blessing,

Robin
(Pastor)

Things change daily and we will keep you informed. Please phone the office or come back here to see the website www.bbp.org.nz


Tuesday 15 September
7.15-8.45pm Tuesday group at BBP online via Zoom.Contact Robert Cooze.

7.30pm Dave & Jeanna Sheppard's home group (In Recess) at thehome of Dave & Jeanna Sheppard, 21 Ellangowan Rd,Waiake.
Wednesday 16 September
8.30am Morning prayer on-line via Zoom.

7.30pm Home Group at Val and Miles English's home8A Ponui Place, Mairangi Bay In Recess.
Sunday 20 September
10.00am Morning Communion and Worship. (On Zoom) Watch this space. Please prepare some bread & juice to break and share at home.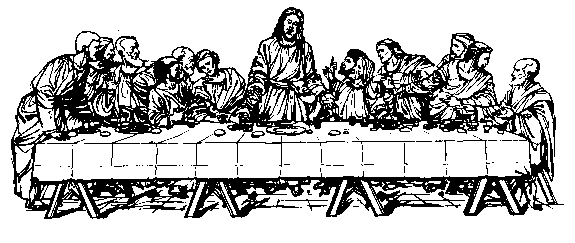 7.00pm Evening Prayer (On Zoom) Watch this space.
14 September morning reflection - muted.
13 September 2020 Sundays @ BBP - to love and keep on forgiving seventy times seven or seventy times
For More videos from our Pastor Robin click on this link This will take you to his youtube videos.
Readings for Sunday 20th September
Jonah 3:10-4:11
10 When God saw what they did and how they turned from their evil ways, he had compassion and did not bring upon them the destruction he had threatened.

1 But Jonah was greatly displeased and became angry.
2 He prayed to the Lord, "O Lord, is this not what I said when I was still at home? That is why I was so quick to flee to Tarshish. I knew that you are a gracious and compassionate God, slow to anger and abounding in love, a God who relents from sending calamity.
3 Now, O Lord, take away my life, for it is better for me to die than to live."

4 But the Lord replied, "Have you any right to be angry?"

5 Jonah went out and sat down at a place east of the city. There he made himself a shelter, sat in its shade and waited to see what would happen to the city.
6 Then the Lord God provided a vine and made it grow up over Jonah to give shade for his head to ease his discomfort, and Jonah was very happy about the vine.
7 But at dawn the next day God provided a worm, which chewed the vine so that it withered.
8 When the sun rose, God provided a scorching east wind, and the sun blazed on Jonah's head so that he grew faint. He wanted to die, and said, "It would be better for me to die than to live."

9 But God said to Jonah, "Do you have a right to be angry about the vine?"

"I do," he said. "I am angry enough to die."

10 But the Lord said, "You have been concerned about this vine, though you did not tend it or make it grow. It sprang up overnight and died overnight.
11 But Nineveh has more than a hundred and twenty thousand people who cannot tell their right hand from their left, and many cattle as well. Should I not be concerned about that great city?"
Matthew 20:1-16
1 "For the kingdom of heaven is like a landowner who went out early in the morning to hire men to work in his vineyard.
2 He agreed to pay them a denarius for the day and sent them into his vineyard.

3 "About the third hour he went out and saw others standing inthe market-place doing nothing.
4 He told them, 'You also go and work in my vineyard, and I will pay you whatever is right.'
5 So they went.

"He went out again about the sixth hour and the ninth hour and did the same thing.
6 About the eleventh hour he went out and found still others standing around. He asked them, 'Why have you been standing here all day long doing nothing?'

7 " 'Because no-one has hired us,' they answered.

"He said to them, 'You also go and work in my vineyard.'

8 "When evening came, the owner of the vineyard said to his foreman, 'Call the workers and pay them their wages, beginning with the last ones hired and going on to the first.'

9 "The workers who were hired about the eleventh hour came and each received a denarius.
10 So when those came who were hired first, they expected to receive more. But each one of them also received a denarius.
11 When they received it, they began to grumble against the landowner.
12 'These men who were hired last worked only one hour,' they said, 'and you have made them equal to us who have borne the burden of the work and the heat of the day.'

13 "But he answered one of them, 'Friend, I am not being unfair to you. Didn't you agree to work for a denarius?
14 Take your pay and go. I want to give the man who was hired last the same as I gave you.
15 Don't I have the right to do what I want with my own money? Or are you envious because I am generous?'

16 "So the last will be first, and the first will be last."
Readings
23 August
Romans 12:1-8
Matthew 16:13-20


13 September
Romans 14:1-12
Matthew 18:21-35


20 September
Matthew 20:1-16
Jonah 3:10-4:11


02 August
Jeremiah 29:10-14 page 1221
Matthew 14:6-21 page 1520


09 August
Romans 10:5-15 page 1760
Matthew 14:22-33 page 1520


16 August
Matthew 6:25-34 page 1505
Philippians 4:4-13 page 1830


Regular Notices
Christ Kid's and Christ Tot's (Sunday Children's Programme): runs during the 10.00am service.
Pastoral Care: Please contact the church office with any pastoral concerns.
Mainly Music Meet in the Family Centre at 10.00am.
Prayer Needs:­
bbpprayer-subscribe@yahoogroups.com
Our Mission: building loving communities that help people find and follow Jesus