This week @ BBP &BBP Online! and Or Surving Lockdown
BBP CHURCH GENERAL NOTICE 24 MARCH 2020
ALL CHURCH ACTIVITIES AND SERVICES ARE NOW CLOSED UNTIL FUTHER NOTICE.
The church office is closed and staff are working from home.

ON LINE CHURCH

Services and other meetings will be held on line using Zoom. Please sign up at
https://zoom.us/
Once you have done that, email your details to office@bbp.org.nz so we can add you to the invitation for Sunday's service at 10.00am or the Evening Prayer Service at 7.00pm.

We will continue to pray that all in our community will cope with this new way of life, and be able to find new ways of being a faith community.

We can do this!

Every blessing,

Robin
(Pastor)

Things change daily and we will keep you informed. Please phone the office or come back here to see the website www.bbp.org.nz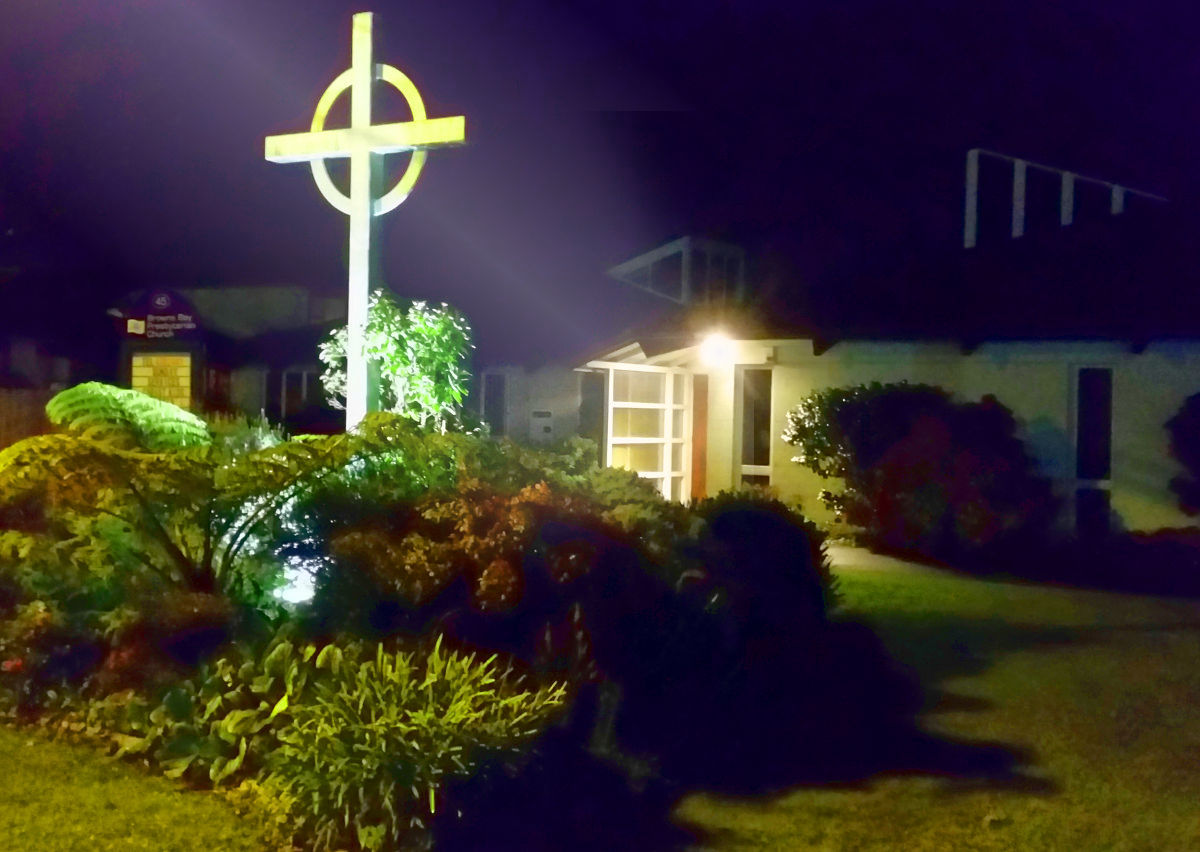 Sunday 5 April
10.00am
Join us online via Zoom
https://zoom.us/
and create a login before the day
One time setup
7.00pm
Evening prayer online via Zoom
https://zoom.us/
to Join the Services via Zoom Click on the link here after setting up Zoom
https://us04web.zoom.us/j/139728293
Daily Devotions:
These will be on Facebook and YouTube. You can subscribe to the YouTube channel and get automatic notifications of future posts. If you haven't given me your email address please send it to me so I can send you a link to connect to these events.
Robin.
28/03/2020 Morning devotion on Day 3 Or:
Some thoughts on the in-between day called Saturday: Video
A video message from our Pastor.
27/03/2020 Morning devotion on Day 2 Video
A video message from our Pastor.
Editors Note
:
Although the Office is shut we are working on bringing you information and Hope here. At the time we are using the tools we have and making them work as best as we can rather than the tools we want but never use. With Gods help we can get through this.
From Robin
Dear all,
Here is the invite for Sunday church. I have scheduled these until the end of May for convenience. Whenever we can go back to BBP in Anzac road, I will cancel the rest.
The meeting is 40 minutes long on the free Zoom option. I suggest you go to
https://zoom.us/
and create a login before the day,
Click on the link to join:
Join Zoom Meeting
https://us04web.zoom.us/j/139728293
Meeting ID: 139 728 293
I look forward to seeing you Sunday!
Topic: Sunday Online Church @ BBP
Time: Mar 29, 2020 10:00 AM Auckland, Wellington

Every week on Sun, until May 31, 2020, 10 occurrence(s)
| | | |
| --- | --- | --- |
| Mar 29, 2020 10:00 AM | Apr 5, 2020 10:00 AM | Apr 12, 2020 10:00 AM |
| Apr 19, 2020 10:00 AM | Apr 26, 2020 10:00 AM | May 3, 2020 10:00 AM |
| May 10, 2020 10:00 AM | May 17, 2020 10:00 AM | May 24, 2020 10:00 AM |
| May 31, 2020 10:00 AM | | |
Please download and import the following iCalendar (.ics) files to your calendar system.
Weekly:
https://us04web.zoom.us/meeting/vJckcOugrDIpAVl3AUcYJ6LUwVJWoiWyGQ/ics?icsToken=98tyKuirpzwoEtacs1_9Ua0qOZnqbN_IklB4pvB8qRzcKXZ_VxTAHNVNO4VmN-mB
Join Zoom Meeting

https://us04web.zoom.us/j/139728293

Meeting ID: 139 728 293
Readings for Sunday 29 March
John 11:1-45 New International Version (NIV)
The Death of Lazarus
11
1 Now a man named Lazarus was sick. He was from Bethany, the village of Mary and her sister Martha.
2 (This Mary, whose brother Lazarus now lay sick, was the same one who poured perfume on the Lord and wiped his feet with her hair.)
3 So the sisters sent word to Jesus, "Lord, the one you love is sick."
4 When he heard this, Jesus said, "This sickness will not end in death. No, it is for God's glory so that God's Son may be glorified through it."
5 Now Jesus loved Martha and her sister and Lazarus.
6 So when he heard that Lazarus was sick, he stayed where he was two more days, 7 and then he said to his disciples, "Let us go back to Judea."
8 "But Rabbi," they said, "a short while ago the Jews there tried to stone you, and yet you are going back?"
9 Jesus answered, "Are there not twelve hours of daylight? Anyone who walks in the daytime will not stumble, for they see by this world's light.
10 It is when a person walks at night that they stumble, for they have no light."
11 After he had said this, he went on to tell them, "Our friend Lazarus has fallen asleep; but I am going there to wake him up."
12 His disciples replied, "Lord, if he sleeps, he will get better."
13 Jesus had been speaking of his death, but his disciples thought he meant natural sleep.
14 So then he told them plainly, "Lazarus is dead, 15 and for your sake I am glad I was not there, so that you may believe. But let us go to him."
16 Then Thomas (also known as Didymus[a]) said to the rest of the disciples, "Let us also go, that we may die with him."
Jesus Comforts the Sisters of Lazarus 17 On his arrival, Jesus found that Lazarus had already been in the tomb for four days.
18 Now Bethany was less than two miles[b] from Jerusalem,
19 and many Jews had come to Martha and Mary to comfort them in the loss of their brother. 20 When Martha heard that Jesus was coming, she went out to meet him, but Mary stayed at home.
21 "Lord," Martha said to Jesus, "if you had been here, my brother would not have died.
22 But I know that even now God will give you whatever you ask."
23 Jesus said to her, "Your brother will rise again."
24 Martha answered, "I know he will rise again in the resurrection at the last day."
25 Jesus said to her, "I am the resurrection and the life. The one who believes in me will live, even though they die;
26 and whoever lives by believing in me will never die. Do you believe this?"
27 "Yes, Lord," she replied, "I believe that you are the Messiah, the Son of God, who is to come into the world."
28 After she had said this, she went back and called her sister Mary aside. "The Teacher is here," she said, "and is asking for you."
29 When Mary heard this, she got up quickly and went to him.
30 Now Jesus had not yet entered the village, but was still at the place where Martha had met him.
31 When the Jews who had been with Mary in the house, comforting her, noticed how quickly she got up and went out, they followed her, supposing she was going to the tomb to mourn there.
32 When Mary reached the place where Jesus was and saw him, she fell at his feet and said, "Lord, if you had been here, my brother would not have died."
33 When Jesus saw her weeping, and the Jews who had come along with her also weeping, he was deeply moved in spirit and troubled.
34 "Where have you laid him?" he asked. "Come and see, Lord," they replied.
35 Jesus wept.
36 Then the Jews said, "See how he loved him!"
37 But some of them said, "Could not he who opened the eyes of the blind man have kept this man from dying?"

Jesus Raises Lazarus From the Dead
38 Jesus, once more deeply moved, came to the tomb. It was a cave with a stone laid across the entrance. 39 "Take away the stone," he said. "But, Lord," said Martha, the sister of the dead man, "by this time there is a bad odor, for he has been there four days." 40 Then Jesus said, "Did I not tell you that if you believe, you will see the glory of God?"
41 So they took away the stone. Then Jesus looked up and said, "Father, I thank you that you have heard me.
42 I knew that you always hear me, but I said this for the benefit of the people standing here, that they may believe that you sent me."
43 When he had said this, Jesus called in a loud voice, "Lazarus, come out!" 44 The dead man came out, his hands and feet wrapped with strips of linen, and a cloth around his face. Jesus said to them, "Take off the grave clothes and let him go."

The Plot to Kill Jesus
45 Therefore many of the Jews who had come to visit Mary, and had seen what Jesus did, believed in him.
Psalm 130 New International Version (NIV)
Psalm 130
A song of ascents.
1 Out of the depths I cry to you, Lord;
2 Lord, hear my voice. Let your ears be attentive to my cry for mercy.
3 If you, Lord, kept a record of sins, Lord, who could stand?
4 But with you there is forgiveness, so that we can, with reverence, serve you.
5 I wait for the Lord, my whole being waits, and in his word I put my hope.
6 I wait for the Lord more than watchmen wait for the morning, more than watchmen wait for the morning.
7 Israel, put your hope in the Lord, for with the Lord is unfailing love and with him is full redemption.
8 He himself will redeem Israel from all their sins.
New International Version (NIV)
Message Outline
JESUS WEPT.
1. Losing hope and waiting
Waiting for Jesus to come would have been tough for Mary and Martha. Psalm 130 speaks about waiting for the Lord. Of course Jesus always knew the bigger pic- ture of Lazarus being raised to life again.
2. He still wept
Jesus' compassion is always a help for us. His humanity means he knows and feels it all as we do. He still does when you are facing troubled or challenging times. Twice in the John passage it says Jesus was "deeply moved".
3. Resurrection is the bigger picture
Jesus uses every opportunity to teach his followers the bigger picture. In every sign he performs in John's gospel, profound teaching follows. Think of Nathanael, Nicodemus, the woman at the well, and later "doubting" Thomas. In this case interacting with Martha he says this: "I am the resurrection and the life. He who believes in me will live, even though he dies; and whoever lives and believes in me will never die. Do you believe this?" (John 11:25-26). It's a great question for us to consider as well today. Later in John 14:1 he says "Trust in God, trust also in me."
Readings
28 March
Psalm 130
John 11:1-45
Psalm 130


08 March
Psalm 121 page 965
John 3:1-17 page 1649


15 March
Exodus 17:1-7 page 114
John 4:5-10; 39-42 page 1651


22 March
Psalm 23 page 862
John 5:1-17 page 1653


16 February
Exodus 1:1-8; 2:1-4 page 88
Hebrews 11:22-29 page 1876


23 February
Exodus 3:1-15 page 90
Mark 8:27-9:8 page 1566


01 March
Matthew 4: 1-11 page 1499
Romans 5: 12-19 page 1753


Coming Up
Browns Bay Presbyterian Easter Services
MAUNDAY THURSDAY - 9 APRIL
7.30pm Tenebrae Service.
Cancelled
GOOD FRIDAY - 10 APRIL
10.00am East Coast Bays Leasure Centre. Cancelled

EASTER SUNDAY -12 APRIL
6.00am Sunrise Service (Browns Bay Beach, Anzac Rd).
10.00am Communion Service.Cancelled
Regular Notices
Christ Kid's and Christ Tot's (Sunday Children's Programme): runs during the 10.00am service.
Pastoral Care: Please contact the church office with any pastoral concerns.
Mainly Music Meet in the Family Centre at 10.00am.
Prayer Needs:­
bbpprayer-subscribe@yahoogroups.com
Our Mission: building loving communities that help people find and follow Jesus